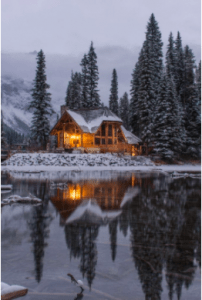 The water's like a mirror,
Reflecting its shimmer of snow.
Every minute shining a little bit clearer,
Though the water has a rhythm in its flow.
As the time reaches dawn,
He switches on the lamplight.
Hence he shivers and takes a yawn,
And at once walks back from the cold night.
Another 20 mountains,
Yet in a vague and frosty place.
After rain spills like a fountain,
in the dead of the night it embraced.